Introduction to BIM – BIM100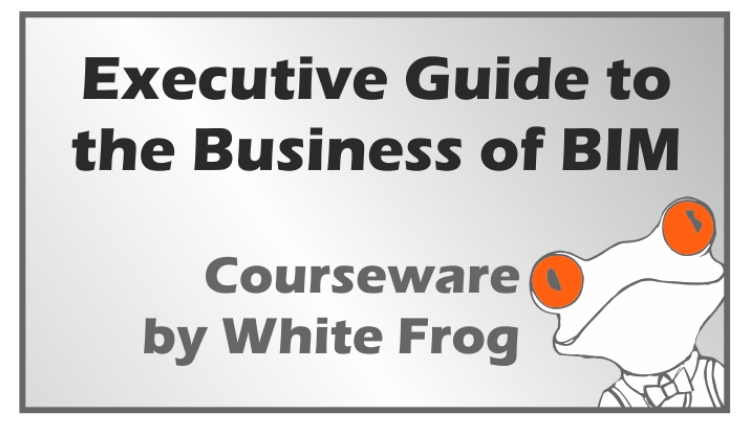 Please note: The delegate eBook does not contain the complete White Frog Training resources – if you are interested in purchasing training resources please see our eTeach or eTrain products which include a complimentary delegate eBook, alternatively for further information please contact 0113 253 2171
Course Aim
This easy-to-follow course is aimed at helping you to quickly become proficient with BIM related methodology, workflow and market best practice. This course has been fully revamped to incorporate the ISO 19650 international standards and other protocols. This can be read as an independent guide, or incorporated with other White Frog modules to form a comprehensive training course, with streams focussing on practitioner-level technology training with modules covering a range of BIM-related software applications, all in the context of BIM principles; through to management and strategic level training, covering the legal, financial and social impact of BIM.
Introduction to BIM – BIM100 (1 day)



Module 01

What BIM is, and the contextual requirement for BIM Level 2






Module 02

The implications and value proposition of BIM within your organisation






Module 03

The requirement for the management and exchange of information between supply chain members and clients



There are no entry requirements for this course.